When our son, Michael, was three days old, he was rushed to Yale-New Haven Hospital's emergency room with dangerously low blood sugar. He was at Yale for almost three weeks while the experts (endocrinology, neurology, genetics) told us that they didn't know what was wrong with him; they were certain that he would not get better on his own. We invited Serafim to come do some healing energy work with him in the hospital. Within two days, Michael needed one half the amount of intravenous glucose he had previously needed to maintain his blood sugar levels. Within one week, he was released from the hospital and has never again had a problem with his blood sugar levels.
Joanne Marcinek (web consultant)
I truly believe that Serafim has a special gift for healing. He has worked wonders with my son, Kyle. Since Kyle's last treatment, his skin condition has completely cleared-up and his gastrointestinal symptoms have not returned either. In addition to these changes, Kyle's energy level has improved markedly. He has always been a happy child, but now he is so much more spirited and full of life. We look forward to many years of health and happiness as we continue to maintain our association with Serafim. I thank him for giving me back my children as they were meant to be: strong, healthy and happy.
Jacqueline Duke (mother)
About the time I am again convinced that I should be Serafim's number one miracle, I meet someone whose story is as significant as mine, like the woman I used to see at his office, using a walker, now two inches taller and using only a cane. Diagnosed with Lupus, Lyme and Rheumatoid Arthritis I have seen all the specialists. They prescribe drugs and tell me to come back in six months. That's not very satisfying or even hopeful. Or effective. I had serious digestive problems and after Serafim's work I am prescription free and have no problems though I do have to eat wisely. I've had visual migraines that would blind me. Sometimes six months go by now without an occurrence. I've had chronic joint and muscle pain but now take only Aleve, maybe twice a month. I can continue to live in my two-story home. He can be a bit of a nag about diet and exercise but he's right.
Lee Paull, (Writer) Westport, CT
Stress Reduction
Decrease/Eliminate Pain
Faster Healing Time
Pre/Post Surgical Care
Post-Surgical Scar Reduction
Faster Accident Recovery
Improve Joint Range of Motion
Improve Circulation
Improve Immune System
Decrease Swelling
Improve Scar Tissue
Increase Lymph Flow
Improve Digestion/Elimination.
Body/Mind Awareness
Release Energy Blockages
Increase Energy Flow
Increase Relaxation
Whole Body Health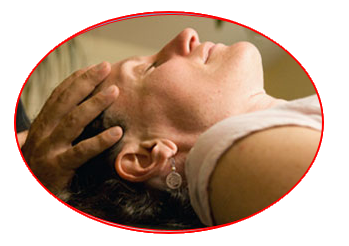 My knees and right shoulder remind me daily that I played college football. With Serafim's help I can hold a camera on my shoulder comfortably.
Wayne Paull (Cinematographer)
I have been taking my 15 year old daughter to Serafim for several months now. She suffers from chronic Lyme and co-infections. He has helped her with lymphatic therapy, CranioSacral therapy, and spinal manipulation. Her energy levels clearly responded to his methods. He customizes each session to whatever her body needs most. I am frequently amazed by the depth of knowledge Serafim has about the human body and what it needs to heal
Diane Dursi (Mother, Manager of Information Technology)
I have worked with Serafim for over 3 years. He has helped me tremendously, both physically and emotionally. I know that we do this work together, that he enhances what I desire for myself, and I am an active participant in everything we do. His methods are not limited to accepted, mainstream practices. They are defined only by his personal power and integrity, and by whatever we both bring to the table in that moment. I have experienced no other who has such a healing touch, and I trust him completely to help me continue to find my own way.
Rita Grenci (consultant)
Serafim has changed the lives of our entire family. He has reached us all in different ways, as we have needed. He is a truly talented healer, as well as a beautiful person.
The Gutter Family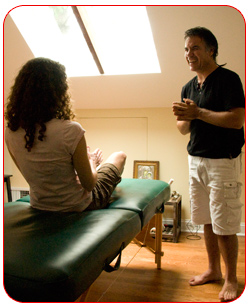 Over the years Serafim has helped me through TMJ, injuries from a major car accident, allergies, digestive and bladder issues, surviving a difficult divorce with accompanying situational depression and battling chronic pain from fibroids. All along the way Serafim encouraged me to utilize every kind of alternative therapy available. He worked his body/mind magic on me to keep me going. He healed all of me, not just my body. When I finally made the decision to have surgery 4 years ago, he helped prepare my mind, body and spirit and made me realize that I hadn't failed or given up. I was just using another type of therapy. He worked with me post operatively to help my body repair and accept the changes. I go back to Serafim as needed to get what I call a maintenance tune up, and/or help realign my body, mind and spirit after an accident, or injury. There is no one else I trust more with my body.
Shari Lynn Kochman (Religious Educator, Storyteller, Fiber-Artist and Mother) Brookfield, CT
Serafim's method of energy balancing helped me to regain the vitality I had been so sorely lacking for several years and helped me to think and feel in a positive manner. I highly recommend him to anyone suffering from fatigue, low energy or the effects of long-term stress.
Richard Monaco (Attorney)
After my thyroid surgery, I couldn't rotate my head back and forth, I couldn't feel anything from my breasts to my ears, and I had an scar that looked white a white worm around the incision area. After several treatments with Serafim, I was able to rotate my neck, the numb margins are decreasing and the scar is hardly visible. My surgeon had told me 'it was something I would have to live with…it's better than the Cancer.' I am so grateful to have found a non-invasive alternative that actually worked!!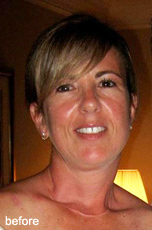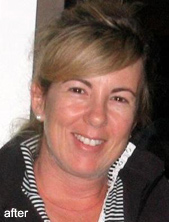 Emily Shiller (High school teacher)
Working with Serafim has been a revelation to me, and members of my family. We dealt with depression, trauma, relationships and conundrums of every day life. He is an innate healer. He treats mind and body with extraordinary sensitivity, clarity and common sense, from a deeply spiritual place. I trusted Serafim right away; I especially appreciated his having no personal agenda (and I have had many different therapists – I am 74). All the above with a loving, lively sense of humor.
Elizabeth Brown, (Actress)
Upon my initial consultation with Serafim, I was seeking relief from chronic pain throughout my body; primarily associated with my neck and shoulders. As I had hoped, he was able to help me immediately and for the first time in two years, I was able to enjoy a full night's sleep without discomfort. Over time, the chronic pain has been dissolved completely. Having said this, Serafim's gift of healing goes far beyond the physical realm. Not only was I physically immobile, I was also plagued with anxiety and depression, which rendered me immobile emotionally and mentally. Serafim has compassionately guided me through the process of healing these discomforts as well, by integrating the mind-body-spirit concept. I view my healing as an ongoing process…evolvement, if you will. I feel undying gratitude for having crossed paths with this man. Knowing that he continues to be present with me as my experiences unfold and my life shifts is of great comfort to me.
Jill Hill (Health center manager)
After contracting Lyme and muscle pain-fibromyalgia aftermath, I needed serious help in my neck and back. Thirty visits to a physical therapist helped me get some fitness going, but the extreme tightness and neck discomfort remained. When I met Serafim, I knew I found a professional with both the technical and intuitive "people" skills to start me on the road of health. After six months of therapy, I am relatively pain free and have resumed running, golfing and chasing after my 9-year-old.
Dale Bergman (financial director)
Somers, NY
When I went to Serafim, I had been suffering from frozen shoulder (adhesive capsulitis) for over a year. I had pain throughout my left shoulder, arm and neck with a very limited range of motion; my shoulder pain was taking over my life.
I had been to an orthopedist, physical therapists, chiropractors, an acupuncturist, massage therapists and a rehabilitation physician and none was able to help.
Serafim immediately pinpointed my problem and was able to help me recover. He is incredibly caring and knowledgeable and within a few months of treatment, I have no pain and have regained almost full range of motion!
Marjorie Burack (Mother)
Serafim is an unusually talented healer who combines his extensive training and experience with a very special healing intuition to focus on the individual's needs and provide whatever is needed for that person's whole system healing.
Elizabeth Berman (high school teacher)
Daniel Berman (history professor)
South Salem, NY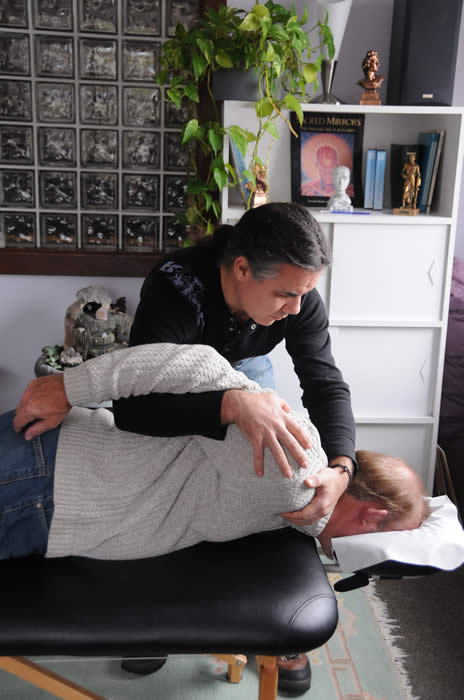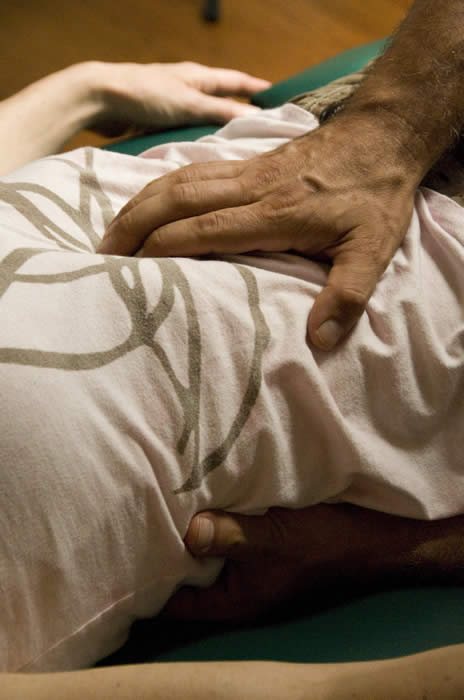 Serafim has a gift of being able to read my body and assist me in allowing my breath to deepen, energy to flow better, release the muscles and energize my soul …with his wonderful healing, hands-on therapeutic approach, I am able to compete horses, teach Yoga and sustain physical activities to a high level.
Rhonda Dretel (Hatha Yoga teacher, rider, mother)
Sherman, CT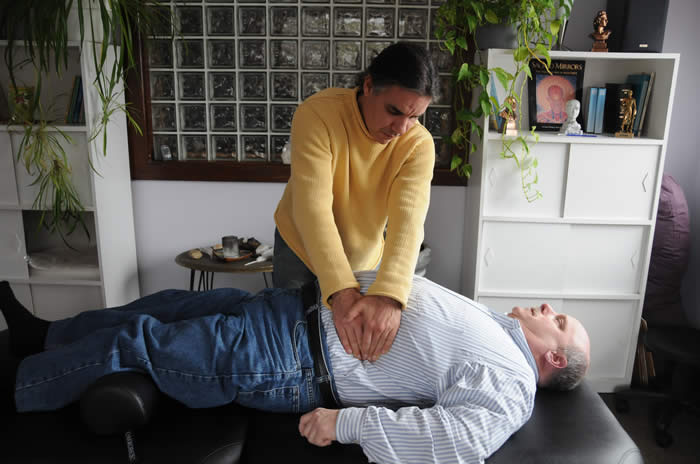 Serafim has "the gift" of healing hands. It has been refined by training and experience, but it is, above all, a gift. I have been treated by many medical doctors, chiropractors, osteopaths and message therapists over the years, and all of them have helped me, but none have "the gift" in the same way. He has nurtured it with education and practice and he can share it with you.
Several years ago, still seeking relief from constant back pain, an osteopath highly recommended Serafim. I met with him and for the first time in years, after one treatment, I felt that I had regained some level of control over my back pain. I also left feeling calmer—maybe even happier. I noticed as I continued to visit him, I would leave treatments feeling calmer, more at ease (and with less pain). Without speaking many words, Serafim had shown me the connection between body and mind. It has helped change my life and how I see the world. I am a happier, healthier person. I did not expect this. I am very grateful.
Thomas A. Frizzell, (R.N.)
Serafim's hands keep me focused on and grounded in my body. Each session with Serafim is an inner journey …always transformational.
Linda Napier (nurse, writer, healer)
Sandy Hook, CT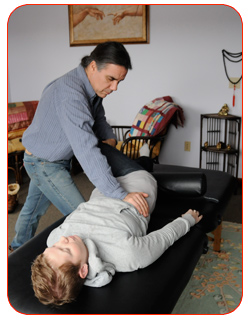 Serafim is a seasoned body worker. His wisdom of the body is conveyed in the gentle way that he weaves the technical along with his intuitive sense, resulting in a beautiful synergy of healing and energy transformation. I would and have recommended him to others.
Vincent Viega (licensed clinical social worker)
Cheshire, CT
For several years, I suffered with ongoing pain in my shoulder, which severely limited my ability to lead a full, active life. At one point I was constantly on pain medication and unable to do simple tasks like roll up a car window. When I met Serafim, I had already tried different treatments, such as ultrasound and massage. They all gave short-term relief, but the pain and weakness quickly returned as soon as I resumed my regular activities. Over a series of visits with Serafim, we identified and cured the
underlying reasons for my shoulder problems. Soon, I resumed my favorite activities. The pain and weakness are gone, and my body is healthier than it has been in years. And best of all, Serafim helped me to better understand my body, so I can maintain that health on my own.
Elaine Goodman (computer consultant)
New York, NY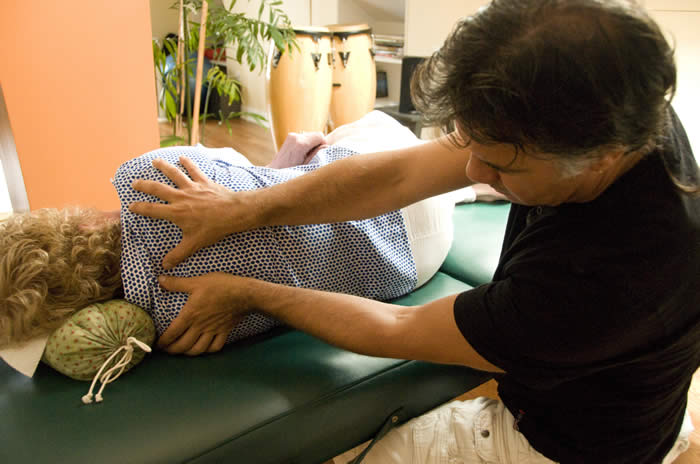 Three years ago, as I looked to the future, I felt I was staring at a big black wall. I was emotionally drained and one doctor had recommended trying another antidepressant. As an alternative to that, a friend recommended I see Serafim. After one session, I knew by the way I felt that what he offered was the help I was looking for. He has released years of stored tension in my muscles, helped to balance my energy and given insight into daily patterns of thoughts and actions and how they influence my energy. More than just being relaxed, I have experienced actual physical changes in my body and energy patterns. I believe there are people who are given the gift of healing and I know Serafim to be one of those people.
Carolyn Merkley (speech therapist, mother)
Wilton, CT